Glenurquhart Care Project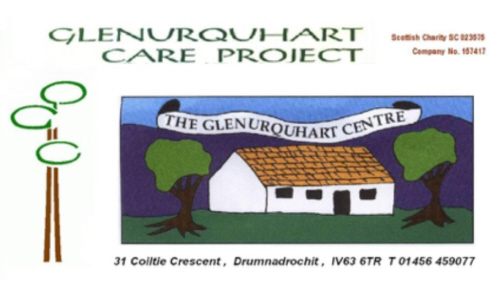 Overview
An opportunity to purchase land adjacent to the Glenurquhart Centre to develop and build 12 supported houses for the elderly came up in 2015. Glenurquhart Care Project appointed Great Glen Consulting as the Client Project Manager.
Client Background
Glenurquhart Care Project is a community based charity which has existed for 20 years and 15 years ago opened the much loved Glenurquhart Centre which provides day care for the elderly. 3 years ago the service was extended by adding on a Care at Home Service.
The charity remains community owned and managed.
Customer
Glenurquhart Care Project
Location
Drumnadrochit
Product
The end product will be 12 community owned supported houses for the elderly in the village of Drumnadrochit.
Brief
The initial brief was to secure funding to carry out community consultation and then prepare a feasibility study to prove demand and need for the houses.
The brief has since been extended to manage the project from initial feasibility through to operation of the housing.
Problem
With an aging demographic and a dispersed population, there is a need to provide supported housing for the elderly within the community. No such housing exists in the area and elderly residents do not want to relocate to Inverness.
Requirement
To provide overall project management services for the Client to include a business plan, finding the funding, procuring the advisors and contractors, delivering the finished houses and implementing the operational system.
Objectives
Develop and build 12 houses for local people where they can live and age, with the potential to provide palliative care provision in their home to death. These are homes where people can live out the rest of their lives and which can be adapted around them as their needs change
To raise funds and minimise any capital drain on Glenurquhart Care Project or commercial borrowing.
To insulate the main parent company from the risks of construction.
Approach
Great Glen Consulting adopted a project management approach, working closely with the Client to identify the project journey, the legal structures required to take the project forward, put the required advisor team in place and set up the project governance.
Success
Funding allowed purchase of the land
Planning submitted
Good community support
Outcome
To date, funding has been found to:
purchase the land
Appoint the design team
Submit planning applications