Coigach Community CIC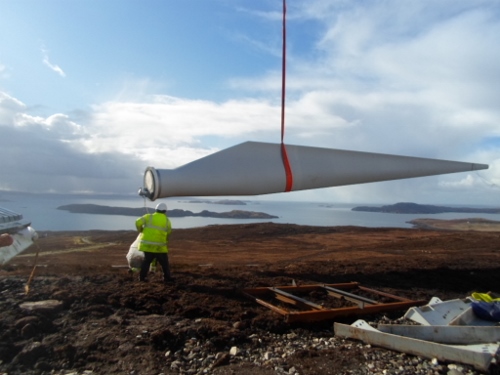 Overview
• Technology: Wind • Commissioned: 2017 • Installed capacity: 500kW • Customer since: 2016
Customer
Coigach Community CIC was created by the Coigach Community Development Company to implement the community wind project.
Brief
The project, in the beautiful and remote Coigach peninsula involved the implementation of a single wind turbine. Having been through a long journey, the project had in place all its planning, had contractors identified and was ready to roll. However, they were up against a deadline to get the funding in place, construct the project and get the turbine commissioned before a FITS deadline elapsed. Great Glen Consulting were brought in at this point to help see the project through to completion.
Requirement
Susan Clark of Great Glen Consulting was appointed as the client project manager in 2016 and worked with Locogen to see a successful conclusion of the project, including securing funding, the due diligence process and project management.